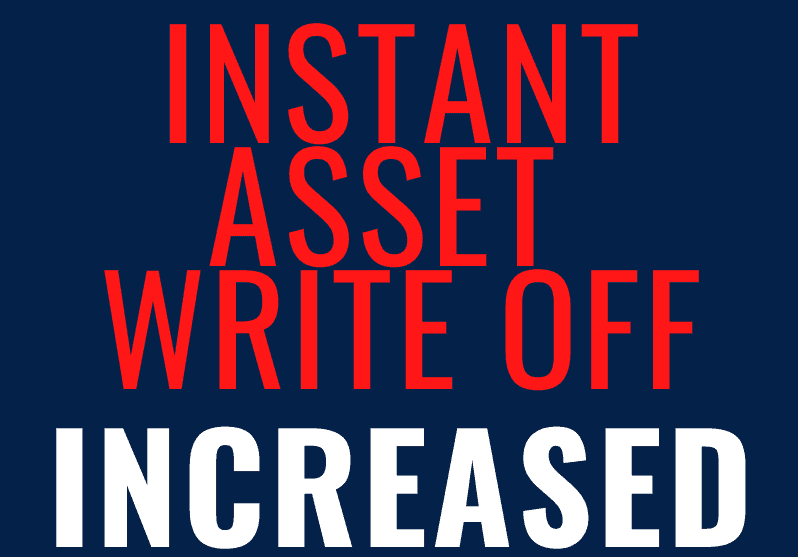 Take Advantage of the increased Instant Asset Write-Off scheme
April 9, 2020
The Government is increasing the Instant Asset Write-Off threshold from $30,000 to $150,000 and expanding access to include all businesses with aggregated annual turnover of less than $500 million (up from $50 million) until 30 June 2020.
As a small business owner, you can reduce your tax bill by investing in eligible depreciating machinery and equipment for your business with the Australian Tax Office's Instant Asset Write Off scheme.
Businesses can now claim an instant tax deduction, of up to $150,000 on the cost of their equipment and machinery, rather than depreciating it over several years.
With the 2019/2020 tax year soon coming to an end it is the perfect time to purchase or upgrade your machinery and equipment with the Instant Asset Write-off scheme.
Delta Equipment has a range of mini track dumpers and a full range of attachments, for a variety of machines including excavators, skid steers, loaders and tractors, that could not only increase the efficiency of your business but also assist you in reducing your tax burden this financial year.
Our full range includes Slanetrac mini track dumpers, Slanetrac vegetation control attachments, Probst grab attachments, Tuchel sweeper and broom attachments, Rinieri vegetation control and orchard pruning attachments and M3 concrete mixer bucket attachments. These attachments are ideal for local councils, farming, orchards, building and construction, property maintenance, equestrian, landscaping and plant nurseries.
To find out more information on how much your business can spend to take advantage of the Australian Taxation Office Instant Asset Write-off scheme please click here.
If you would like to take advantage of the Instant Asset Write Off simply contact us today on 02 4272 6044 or email sales@deltaequipment.com.au and we'll work with you to meet the criteria.
Note: We recommend seeking advice from your accountant and visiting the Australia Tax Office for further clarification on this scheme prior to purchase.