Machinery Attachments and Mini Track Dumpers
Tuchel-Sweep PLUS 590 Sweeper Attachment for Excavators, Skid Steers and Wheel Loaders
Overview
The Tuchel-Sweep PLUS 590 sweeper attachment is popular all-rounder really that is ideal for range of sweeping jobs. It is perfect for street cleaning and quickly cleaning public roads, town centres, plazas, car parks, constructions sites, large industrial areas, walkways or wherever you need it to!
Thanks to its variety of attachment systems and working widths the multipurpose PLUS 590 sweeper attachment will fit most machines including tractors, skid steers, tractors, mini loaders and excavators.
The broom of the PLUS 590 sweeper attachment is 590 mm and is equipped with the unique 100% PP WaveLine mixture with CrownLock system, for high longevity and excellent sweeping results. The broom adjusting-lever system guarantees optimal bottom guidance and the brand-new overrun control of the broom serves as a protection for the high-quality hydraulic components.
The entire series come with brand named wheels ø 250 x 50 mm and parking stands. As an option the PLUS 590 can be equipped with a dirt collector including hydraulic emptying (standard).
A sophisticated broom positioning ensures an even distance between the broom and dirt collector to always achieve the best possible sweeping-angle. The "simple sweeping" function can either work with the dirt collector or to use it for simple-sweeping without having to dismount the hopper.
Features:
Working width:  135  /  150  /  180  /  230  /  260  cm
Brush: Ø 590 mm, 100% PP-Beeline-Kombi brush ring system standing for high longevity and excellent sweeping results
Broom with overrun control
Simple brush adjustment by an adjusting-lever which automatically positions the brush in the best possible sweeping-angle
Mechanical angling
Brand-named support-wheels: Ø 250 x 50 mm
For tractors, yard loaders, wheel loaders and forklifts
Drive Forwards, Not Backwards
Tuchel sweeper and broom attachments provide ergonomical benefits for machine operators as they don't have to look behind or over their shoulders continuously. Operators have better attachment visibility or the sweeper attachment as well as the cleaning area.
The other feature that sets Tuchel brooms apart is the fine adjustment. You can easily and quickly set the Tuchel broom to the perfect height every time! This makes the rotary brooms and sweepers twice as efficient as bucket brooms. They pick up twice as much debris for better performance and better efficiency overall!
The Tuchel-Sweep rotary brooms can be fitted to mini loaders, excavators and tractors.
Why Operators Prefer Tuchel Brooms:
All Tuchel brooms drive forward
Operator doesn't have to bend neck or twist his back
Picks up a lot better than bucket brooms
Safety and operator comfort
Performance and efficiency of the broom
Fine adjustment so operators can perfectly set it to the right height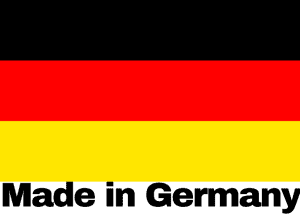 Specifications
Technical data
135

150

180

200

230

260

Working Width (straight/angled) mm

1350/1270
1500/1410
1800/1690
2000/1880
2300/2160
2600/2440
Brush ø  mm
590
590
590
590
590
590
Total Width  incl. motor*
(external/internal)  mm

1680/1560
1830/1710
2130/2010
2330/2310
2630/2510
2930/2810
Required oil flow (at 160 bar)  l/min
30
30
30
40
40
50
Weight simple sweeping   kg

264
274
294
308
329
353
Weight incl. hopper*    kg
329
344
373
398
429
462
Fill capacity l
166
184
220
244
280
315
* incl. yard loader hitch-system or three-point linkage
Measurements and weights in these specifications are approximate and non-binding
Hitch systems:
Three-point linkage for tractors
A-frame, height adjustable incl. pendulum adapter
Yard loader / Front loader hitch with parallelogram and pendulum compensation incl. height indicator
Fork-tines attachment incl. parallelogram and height indicator
Attachment system for communal vehicles incl. pendulum adapter
Quick-hitch system for wheel loaders incl. 3-D levelling and height indicator (up to 0,5m³ bucket capacity)
Attachment plate for Unimog DIN 76060, size 3 and 5 incl. lifting cylinder, levelling and pendulum compensation
Options
Each machine can be configured individually according to your requirements.
Large hopper incl. PU-lip
High-fill flap to increase fill capacity of hopper (+ 30% approx.)
3rd support-wheel for a regular bottom guidance
Joint bearing (for three-point linkage / load relieving of 3rd wheel)
Water-spray system to reduce dust, incl. 100 / 200 l tank and intermitting water-pump
Levelling for a regular bottom guidance
Hydraulic and adjustable side brush for corner sweeping (water-spray system on option)
Internal hydraulic motor (protected against damage)
Oil flow controller > 90 litres
Hydraulic angling (1 additional double-acting hydraulic drive circuit required)
Reinforced wheels ø 250 x 80 mm for hard work
Road traffic equipment (prescribed to drive on public roads)
Tuchel sweeper and broom attachments are manufactured by Tuchel Maschinenbau GmbH in Germany.  For more information call (02) 4272 6044 or contact us.