Machinery Attachments and Mini Track Dumpers
Probst EASYGRIP EXG Border Stone Handle Grab
Overview
Small, lightweight, easy to handle grab that is also ultra-strong!
EASYGRIP EXG is a mechanical grab attachment suitable for handling parallel, plain and non-conical concrete elements, such as border stones, slabs, block steps and kerb stones. It is ideal for laying of landscaping materials.
The compact and lightweight EASYGRIP EXG can be attached to a cranes, excavators, tractors, skid steers and mini loaders with hoisting belts or chains. This means just one person is needed to operate the grab mechanically.
The grab comes with two handles, one on each side, so it can be grabbed on either side. It also makes it suitable for a two-person manual operation if required.
Available in 2 sizes – EXG and EXG-MAXI
Click here to see the full range of Probst grabs and lifting equipment.
Probst Grabs are made in Germany by Probst GmbH and distributed in Australia by Delta Equipment Australia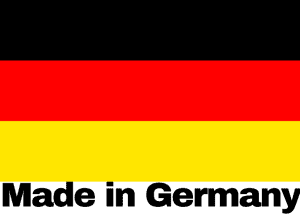 Specifications
| | | | | | |
| --- | --- | --- | --- | --- | --- |
| Type | Gripping Range* W mm (in) | Inside Height ** E mm (in) | Gripper Length L mm (in) | Working Load Limit WLL kg (lbs) | Dead Weight kg (lbs) |
| EXG | 0 – 300 (0 – 11¾) | 145 – 195 (5¾ – 7½) | 235 (9¼) | 550 (1,200) | 12 (26) |
| EXG-MAXI | 0 – 400 (0 – 15¾) | 165 – 215 (6½ – 8½) | 235 (9¼) | 600 (1,320) | 15 (33) |
*Gripping range indicates the minimum and maximum pack measurements of building materials, which can be picked-up with this grab.
** depending on gripping range