Machinery Attachments and Mini Track Dumpers
Probst Step Grab TSZ-UNI and TSZ-MAXI Attachments
Overview
The Probst TSZ-UNI and TSZ-MAXI are mechanical grabs suitable for handling steps, kerb stones and L-stones. The Probst grabs are ideal for use with any machine with sufficient lift capacity such as cranes, mini loaders, wheel loaders, skid steers and excavators.
The Probst grab is mechanical and doesn't require coupling with hydraulic lines. It is easy to attach to hoists. Conical kerb stones are gripped securely, the inside height of the gripper 185 mm allowing it to grip underneath the conical form.
Large gripping width adjustment with loss proof spring loaded locking bolt. Bolt cannot get lost.
Considerable inside height
Gripping Range 50 – 1100 mm
Carrying Capacity 600 kg
Lifting eye for attaching to crane hook
Automatic release for the fully automatic switch over from "grip" to "release"
Cost effective, highly wear resistant rubber grippers that can be easily replaced as plug-in components
Can be mounted on the loader with hydraulic rotator (links and rotator optional)
Probst grabs are ideal for hire companies to hire out.
Optional HVA height adjustment support available
Durable galvanised surface protection!
TSZ-UNI-WB-SQ: Special steel finger grippers allow for safe installation of roughly-cut ashlar rocks. The steel-finger grippers can be screwed on the clamp in just a few simple steps.
TSZ-UNI-ET: Fork sleeve with lifting eye and manual turning device, engaging every 90°. This allows the TSZ-UNI to be picked-up with fork lift tines.
Click here to see the full range of Probst grabs and lifting equipment.
Probst Grabs are made in Germany by Probst GmbH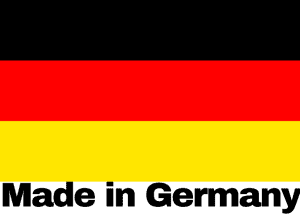 For a full range of attachments for skid steers, loaders, excavators, tractors and mini loaders visit attachments or contact us by email
Specifications
| | | |
| --- | --- | --- |
|  Model | TSZ-UNI | TSZ-MAXI |
|  Gripping range: | 50— 600 mm | 850 — 1100 mm |
|  Inside height: | 185 mm | 185 mm |
|  Gripper length: | 350 mm | 350 mm |
|  Working load limit: | 600 kg | 600 kg |
|  Dead weight: | 31 kg | 35 kg |
|  Surface protection: | Galvanised | Galvanised |
Options
Model
TSZ-UNI-WB-SQ
TSZ-UNI-ET
Gripping range:
50 — 550 mm
Inside height:
185 mm
Working load limit:
600 kg
600 kg
Dead weight:
6 kg
25 kg
Surface protection:
Galvanised
Galvanised
Adjustable Height Stop HVA-FTZ/TSZ for all versions FTZ-UNI/MAXI/MULTI and TSZ-UNI/MAXI. Adjustable range approx. 50 – 140 mm ( 2 – 5½)