Machinery Attachments and Mini Track Dumpers
Probst Modular Grab FTZ-Multi-15
Overview
The FTZ-Multi-15 grab is a modular grab that can be equipped with different grippers to suit the required job. The FTZ-Multi-15 grab is a single clamp top basic unit and then the relevant grippers are attached.
Extraordinary large gripping range, suitable for gripping nearly all kind of standard concrete elements and natural stones.
The individual modules are available separately and hence a huge range of applications can be covered at a reasonable price (base body + 3 sets of grippers cover the entire spectrum!)
Ideal for lifting, moving and placing precast concrete kerb, rocks, blocks and paving layers
Durable galvanised surface protection!
Grippers (sold as a pair):
WB-G-42: Short rubber grippers for individual elements
WB-G-12: Long rubber grippers for block layers  such as a layer of pavers or blocks
WB-SQ: Special interlocking steel finger grippers allow for safe installation of roughly-cut ashlar rocks. With integrated chain guard.
Click here to see the full range of Probst grabs and lifting equipment.
Probst Grabs are made in Germany by Probst GmbH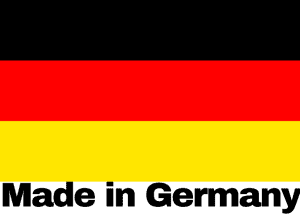 Specifications
Type
FTZ-Multi-15
FTZ-Multi-15

WB-G-42

FTZ-Multi-15

WB-G-120

FTZ-Multi-15

WB-SQ

Gripping range:
200 – 1,250 mm
200 – 1,200 mm
200 – 1,200 mm
Inside height:
255 mm
255 mm
300 mm
Gripper length:
420 mm
1200 mm
720 mm
Working load limit:
1,500 kg
1,500 kg
1,500 kg
1,500 kg
Dead weight:
96 kg
14 kg
46 kg
33 kg
Surface protection:
Galvanised
Galvanised
Galvanised
Galvanised
Gripping range indicates the minimum and maximum pack measurements of building materials, which can be picked-up with this grab.
Options
Adjustable Height Stop HVA-FTZ/TSZ for all versions FTZ-UNI/MAXI/MULTI and TSZ-UNI/MAXI. Adjustable range approx. 50 – 140 mm ( 2 – 5½)