Machinery Attachments and Mini Track Dumpers
Probst Stonemagnet SM-600 Vacuum Lifting Attachment
Overview
STONEMAGNET® SM-600 – the new battery-driven vacuum lifting attachment with even more power
Easy to handle, robust, independent of main power supply – the logical development of our tried and tested universal device, with load-bearing capacity of up to 600 kg. Designed for laying dense stone slabs, precast concrete, pipes and other heavy materials on construction sites.
Powered by rechargeable, exchangeable 12 V battery. Power saving control system makes battery lasting for one whole working day. Battery can be exchanged within seconds. Battery charge indicator. Battery charger not included
Can be used with any hoist
With integral chain-box and load-securing chain
Integral charger socket for charging
Optional extra: SM-BB Operating handle
Robust and compact main body, with integrated suspension for crane hook and quick change device for the suction plate
Optional suction plates available for specific jobs
Integral chain-box and load-securing chain
Galvanized finish
Integral charger socket for charging.
Security features: Flashing light to warn on insufficient low pressure, automatic control system to start the vacuum pump after loss of
pressure, manometer, high volume vacuum storage tank.
Special feature:
The SM is equipped with 2 vacuum pumps as standard. When handling dense products, only one pump is used. On slightly porous material, or when quick cycle time is required, the second pumpe can be switched on by the TURBO switch.
Additional features of the SM-600-POWER:
Twice the pumping capacity compared with the SM-600, providing greater reserves for slightly porous materials
Built-in operating hours counter
Suction and release operation via comfortable button-activation on the control console
Optional retro-fitting of remote control for suction and release operations, enabling single-operator activation from the carrying device
Click here to see the full range of Probst grabs and lifting equipment.
Probst Grabs are made in Germany by Probst GmbH and distributed in Australia by Delta Equipment Australia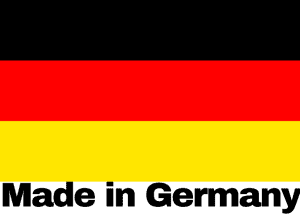 Specifications
| | | | |
| --- | --- | --- | --- |
| Type | Description | Drive | Dead Weight kg (Ibs) |
| SM-600 | Basic device, without suction plate. | 12 V battery | 34 (75) |
| SM-600-POWER | Basic device, without suction plate. | 12 V battery | 35 (75) |
| SM-600-POWER-FFS | Basic device, without suction plate. With remote control | 12 V battery | 35 (75) |
Options
Suction Plates SPS for STONEMAGNET:
| | | | |
| --- | --- | --- | --- |
| Type | Suction Plate Dimension mm (in) | Working Load Limit WLL* kg (Ibs) | Dead Weight kg (Ibs) |
| SM-SPS-90-30/20 | approx. 300 x 200 (11¾" x 7¾") | 90 (200) | 5,0 (10) |
| SM-SPS-200-58/28 | approx. 580 x 280 (22¾" x 11") | 200 (440) | 9,0 (20) |
| SM-SPS-400-75/27 | approx. 750 x 270 (29½" x 10½") | 400 (880) | 10,0 (25) |
| SM-SPS-600-95/34 | approx. 950 x 340 (37" x 13½") | 600 (1,320) | 15,0 (33) |
Special Suction Plates: 
Type
Suction Plate Dimension mm (in)
Working Load Limit

WLL* kg (Ibs)

Dead Weight
kg (Ibs)
SM-SPS-HP-100-90/9
900 x 90 (35½" x 3½")
100 (220)
7,0 (15)
SM-SPS-160-90/12
900 x 120 (35½" x 4¾")
160 (355)
7,0 (15)
SM-SPS-150-41/22
410 x 220 (16" x 8½")
150 (330)
5,0 (10)
SM-SPS-150-80/14
800 x 140 (31½" x 5½")
150 (330)
7,0 (15)
SM-SPS-120-80/12
800 x 120 (31½" x 4¾")
120 (265)
6,0 13)
 * Value at 500 mbar low pressure
 Seals                                                                         
| | |
| --- | --- |
|  Type | Description |
| ED-SPS-90 | Highly wear-resistant replacement seal: Easy to attach without glueing. |
| ED-SPS-200 | Highly wear-resistant replacement seal: Easy to attach without glueing. |
| ED-SPS-400 | Highly wear-resistant replacement seal: Easy to attach without glueing. |
| ED-SPS-600 | Highly wear-resistant replacement seal: Easy to attach without glueing. |