Machinery Attachments and Mini Track Dumpers
Probst Vacuum Handy VH Paver & Slab Lifter
Overview
The Probst Vacuum-Handy is an economical lifter for installation of non-porous pavers and slabs. It is ideal for landscapers who have to lift and place multiple pavers and slabs.
The vacuum suction force is produced by pressing the device down onto the surface of the slab. The slab can then be lifted by hand. To release the slab, use your fingertip to open a simple valve.
Vacuum-Handy VH-1/25
One-person operation for lightweight slabs and carrying short distances.
Accurate and quick installation with no gap between slabs.
Reduced suitability for two-person operation.
Excellent ergonomic working position for installation.
Pick up and move pavers and slabs that have already been laid.
Robust seal ring, can be exchanged within seconds without glueing.
Durable galavanised surface protection
Optional two-person handle VH-2-HG converts the VH-1/25 for two-person operation. Suitable for heavier loads and carrying longer distances.
Vacuum-Handy VH-2/50
As per the VH-1/25, but equipped with screw-on handle for lifting by 2 people instead of the one-person handle.
Suitable for heavier loads and carrying longer distances by two people.
Click here to see the full range of Probst grabs and lifting equipment.
Probst Grabs are made in Germany by Probst GmbH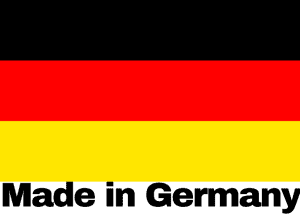 Specifications
Type
Suction Plate dimension

mm (in)

Working Load Limit

WLL kg (lbs)

Dead Weight

kg (Ibs)

VH-1/25
280 (11″)
25 (55)
5 (10)
VH-2/25
280 (11″)
50 (110)
5 (10)
VH-2-HG two-person handle for VH-1/25
3 (7)
Attention: Can only be used on non porous materials nearby the ground level. Device must never be set down onto edges, as this can damage the seal. Either set it down to an even surface or lay it down sideways for storage.