Machinery Attachments and Mini Track Dumpers
Tuchel-Sweep Solo Push Broom Attachment for Forklifts, Tractors, Skid Steers and Wheel Loaders
Overview
The Tuchel-Sweep SOLO Push Broom attachment is suitable for warehouses, agriculture, construction, industry, forestry, plant & garden centres, horse keeping, landscape works and zoos. It ensures fast, effective, efficient and reliable cleaning and is appropriate to sweep coarse material, such as grain, corn silage, gravel, bark mulch, wood chips etc.
This push broom is easily mounted onto your machine and easily sweeps all dirt fast and effective. The Tuchel-Sweep SOLO Push Broom can be used in agriculture, gardening and landscaping, construction, industry, forestry, horticulture, horse breeding and riding stables and in zoos.
Features:
Working width:  150  /  190  /  230  /  280  cm
11 brush rows, 100 %-PP full brush
Stable basic frame
Fork-tine hitch
Safety chain
Parking stands
Drive Forwards, Not Backwards
Tuchel sweeper and broom attachments provide ergonomical benefits for machine operators as they don't have to look behind or over their shoulders continuously. Operators have better attachment visibility or the sweeper attachment as well as the cleaning area.
The other feature that sets Tuchel brooms apart is the fine adjustment. You can easily and quickly set the Tuchel broom to the perfect height every time! This makes the rotary brooms and sweepers twice as efficient as bucket brooms. They pick up twice as much debris for better performance and better efficiency overall!
The Tuchel-Sweep rotary brooms can be fitted to mini loaders, excavators and tractors.
Why Operators Prefer Tuchel Brooms:
All Tuchel brooms drive forward
Operator doesn't have to bend neck or twist his back
Picks up a lot better than bucket brooms
Safety and operator comfort
Performance and efficiency of the broom
Fine adjustment so operators can perfectly set it to the right height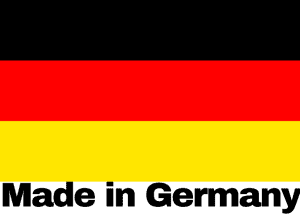 Specifications
| | | | | |
| --- | --- | --- | --- | --- |
| Technical data | 150 | 190 | 230 | 280 |
| Working Width  mm | 1500 | 1900 | 2300 | 2800 |
| Depth mm | 71 | 71 | 71 | 71 |
| Brush rows   pieces | 11 | 11 | 11 | 11 |
| Weight   kg | 110 | 133 | 156 | 185 |
Measurements and weights in these specifications are approximate and non-binding
Hitch systems:
Fork-tine hitch
Shovel hitch
Three-point linkage
A-frame
Yard and front loaders
Options
Each machine can be configured individually according to your requirements.
Tuchel sweeper and broom attachments are manufactured by Tuchel Maschinenbau GmbH in Germany. For more information call (02) 4272 6044 or contact us.