Machinery Attachments and Mini Track Dumpers
Tuchel-Sweep BIG Sweeper Attachment for Excavators, Tractors, Skid Steers and Wheel Loaders
Overview
Sweep, collect and empty dirt and debris with ease with the Tuchel-Sweep BIG sweeper attachment. The brushes on the sweeper push dirt and debris into the bucket which is emptied when full. This broom attachment is ideal for use on hard standing like asphalt or on building and construction work sites.
The Tuchel-Sweep BIG bucket sweeper attachment has been specifically designed to be attached to a skid steer or wheel loader. It comes standard equipped with a quick-hitch system. The huge shovel allows you to pick up large amounts of sweepings debris and dirt.
This sweeper attachment is different to ordinary road sweepers as the brush is mounted in front of the bucket debris collector. This allows the weight of the swept material close to the machine ensuring an excellent distribution of weight, which is very important, if you work with compact loaders and skid steers.
With a low mounting point the machine driver has good visibility. The edge on the shovel allows you to push off solid hard debris and dirt. The resistant brush (100% PP, in honey-comb shape, Ø 600 mm) is easy to adjust and to exchange.
The Tuchel-Sweep BIG sweeper attachment has a strong hydraulic motor with overload protection that is placed inside the shaft. This provides damage protection.
A reinforcement kit makes the Tuchel-Sweep BIG sweeper attachment the perfect machine for preparing hard standing such as asphalt milling.
Features:
Working width:  120  /  150  /  180  /  210  cm
Brush Ø 600 mm, 100 % PP-Beeline in honey-comb shape. The dense brush ensures high durability and is well-suited for coarse dirt.
Compact loader and wheel loader attachment (quick-hitch system)
Large dirt collector bucket
Anti-wear strips / knives tightly welded with the bucket (increases durability of the bucket)
Internal, strong hydraulic motor with relief pressure valve
Optimal ground pressure of the brush by its self-weight
Simple brush adjustment
Drive Forwards, Not Backwards
Tuchel sweeper and broom attachments provide ergonomical benefits for machine operators as they don't have to look behind or over their shoulders continuously. Operators have better attachment visibility or the sweeper attachment as well as the cleaning area.
The other feature that sets Tuchel brooms apart is the fine adjustment. You can easily and quickly set the Tuchel broom to the perfect height every time! This makes the rotary brooms and sweepers twice as efficient as bucket brooms. They pick up twice as much debris for better performance and better efficiency overall!
The Tuchel-Sweep rotary brooms can be fitted to mini loaders, excavators and tractors.
Why Operators Prefer Tuchel Brooms:
All Tuchel brooms drive forward
Operator doesn't have to bend neck or twist his back
Picks up a lot better than bucket brooms
Safety and operator comfort
Performance and efficiency of the broom
Fine adjustment so operators can perfectly set it to the right height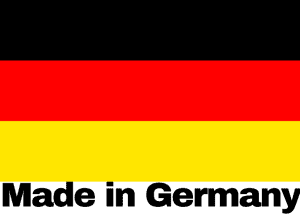 Specifications
| | | | | |
| --- | --- | --- | --- | --- |
| Technical data | 120 | 150 | 180 | 210 |
| Working Width mm | 1,200 | 1,500 | 1,800 | 2,100 |
| Brush ø  mm | 600 | 600 | 600 | 600 |
| Total Width mm | 1,460 | 1,760 | 2,060 | 2,360 |
| Required oil flow (at 160 bar)  l/min | 25 | 40 | 40 | 50 |
| Weight *  kg | 393 | 444 | 497 | 545 |
| Weight incl. reinforcement kit*  kg | 445 | 505 | 567 | 624 |
| Fill capacity l | 300 | 375 | 450 | 525 |
* incl. Quick-hitch Bobcat
Measurements and weights in these specifications are approximate and non-binding
Options
Each machine can be configured individually according to your requirements.
Reinforcement kit for continuous operation:Anti-wear strip made from armour steel / screwunder knives in the bottom and on the side, double durability provided by simply turning the strip
Mixed brush (50% PP / 50% wire)
Fully adjustable hydraulic side brush (50% PP / 50% wire)
Water-spray system with 100 / 200 l tank, incl. intermitting-pump and switch board for dust suppression
Extra colour shade
Manufacture of Tuchel takes place by Tuchel Maschinenbau GmbH in Germany. For more information call (02) 4272 6044 or contact us.