Machinery Attachments and Mini Track Dumpers
Tuchel-Sweep Weed Brush WB750 Attachment for Wheel Loaders, Tractors & Skid Steers
Overview
The new hydraulically driven Tuchel-Sweep Weed Brush WB750 attachment for wheel loaders, tractors, skid steers and
excavators removes weed chemically free.
The disc brush has a 750 mm diameter with flat wire bunches, even stubborn dirt is no obstacle. To ensure removal on edges, the weed brush is equipped with a mechanical lateral displacement.
By manually adjusting the tilt angle, you can achieve the highest possible scratch effect. The Tuchel-Sweep Weed Brush WB750 attachment  includes an adjustable rubber protection cloth which prevents stones and debris flying around uncontrollably.
Drive Forwards, Not Backwards
Tuchel Sweepers and brooms provide ergonomical benefits for machine operators as they don't have to look behind or over their shoulders continuously. Operators have better attachment visibility or the sweeper attachment as well as the cleaning area.
The other feature that sets Tuchel brooms apart is the fine adjustment. You can easily and quickly set the Tuchel broom to the perfect height every time! This makes the rotary brooms and sweepers twice as efficient as bucket brooms. They pick up twice as much debris for better performance and better efficiency overall!
The Tuchel-Sweep rotary brooms can be fitted to mini loaders, excavators and tractors.
Why Operators Prefer Tuchel Brooms:
All Tuchel brooms drive forward
Operator doesn't have to bend neck or twist his back
Picks up a lot better than bucket brooms
Safety and operator comfort
Performance and efficiency of the broom
Fine adjustment so operators can perfectly set it to the right height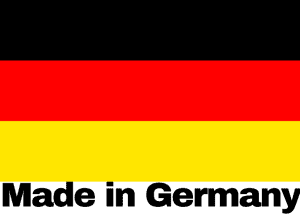 Specifications
| | |
| --- | --- |
| Technical data |   |
| Disc Brush ø   mm | 700 |
| Brush type | Flat wire bunches |
| Direction of rotation | right/left |
| Motor | Danfoss OMS Hydr.-Motor |
| Required oil flow | 20 l / min at 180 bar |
| Lateral displacement (not for excavators) | Mechanical by 450 mm |
| Rubber protection cloth | Included |
Measurements and weights in these specifications are approximate and non-binding
Hitch systems:
Quick-hitch MS01 / MS03 for mini excavators with max. operating weight up to 6 t
Three-point linkage CAT I / II
A-frame CAT Communal / 0 / I
Yard loader attachment
Wheel loader attachment (up to 0,8 m³ bucket capacity)
Attachment for communal vehicles
Attachment system for forklifts
Options
Each machine can be configured individually according to your requirements.
Rope wire bunches, plastic covered, screwable
Hydr. inclination adjustment of the brush (1 additional double-acting control circuit necessary)
Hydr. lateral displacement by 450 mm (1 additional double-acting control circuit necessary)
Guide wheel / support wheel Ø 200 x 50 mm (for < 0,4 m³ bucket capacity)
Extra strong castor for guide wheel Ø 250 x 80 mm (for > 0,4 m³ bucket capacity)
Throttle valve for speed regulation
Electro-magnetic switching 12 V, for vehicles with only one double-acting hydraulic control circuit
Electro-magnetic switching 12 V, for vehicles with two double-acting hydraulic control circuits
Extra colour shade
Hydro Drive for vehicles without sufficient oil capacity (oil tank with approx 55 liters volume)
Tuchel Maschinenbau GmbH manufacture Tuchel sweeper and brush products in Germany. For more information call (02) 4272 6044 or contact us.