Attachment and Track Dumper Rental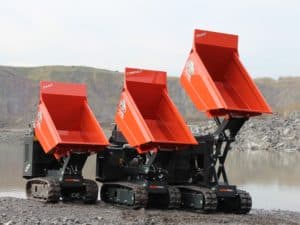 We are committed to excellence when supplying attachments and mini track dumper, especially offering the highest level of after sales service. To support our customers Delta Equipment now offers a rental solution across Australia for short and long term contracts (minimum of 3 months).
Delta equipment have flexible hire solutions for inflexible budgets. Renting machinery can be a great solution for tight department budgets, local councils and educational institutions that require specialised machinery.
Delta Equipment will set you up with a quality machine or attachment and deliver it to you. Our mini track dumpers, imported directly from Ireland are quality, ergonomic and highly efficient machines. Flexible finance options also allow you to hire long-term or buy your hire machine.
Benefits of Hire:
Long or short term contracts available (minimum of 3 months)
Option to purchase machine at end of hire
Option to extend lease
Great for specific jobs that require specific machinery
Get a feel for the machinery before you realise you can't work without it
Get in touch with our team today on 02 4272 6044 or submit an enquiry form through our contact us page. Browse our products range here