Delta Equipment | Who are we?
We are an Australian family business that imports and distributes quality machinery attachments and mini track dumpers in Australia.
Our focus is on providing machinery-based solutions for our customers. We aim to empower our customers with the right tools to make their business more efficient. With over 25 years of industry expertise, excellent customer service and customer feedback we can find the right solution for your business when you need it.
Our range of products covers industries such as landscaping, building and construction, excavation, earthmoving, equestrian, arboriculture, solar farms and agriculture to name a few. We have machinery attachments to fit excavators, tractors, skid steers, wheel loaders and mini loaders.
We deliver Australia wide, including to the Northern Territory, Western Australia and Tasmania.
Our Values
Building partnerships – we don't just sell to our customers, we build partnerships. We listen to customer feedback and use it to tailor our solutions to better meet their needs.
Supporting our customers – unparalleled after sales service ensures you're always supported.
Delivering outcomes – we don't just promise – we deliver. Being accountable is what makes us credible and trusted.
Exceeding expectations – we often find our machinery surprises people (in a good way) so we want our business to as well.
Being real – we strive to be authentic. We can have a joke, but we take our client satisfaction and our machinery seriously.
Our Range
We offer range of product solutions from key European manufacturers to help our customers meet their needs. These includes:

Manufactured in Ireland, Slanetrac produce the Slanetrac HT1000 range of mini tracked dumpers and a wide range of specialist attachments for excavators, skid steers, loaders, tractors and mini diggers including finger bar hedge cutters, flail heads, saw heads, wire block paving brush cleaners and hydraulic thumbs. All Slanetrac  products are designed and built in house, in Ireland. This ensures that the use of quality materials and a high standard of workmanship from start to finish can be guaranteed. Delta Equipment is the Australian distributor of Slanetrac machinery attachments and mini track dumpers.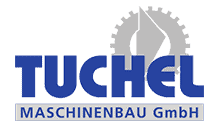 Established in 1991, Tuchel specialise in developing targeted machinery solutions to meet everyday business problems. Tuchel manufacture a range of machinery attachments from road sweepers, snow blades and snow ploughs to hand-guided machinery and vehicles.  Manufactured in Germany.

Established in 1922 in Italy, Rinieri SRL specialises in manufacturing innovative brush cutting and hedge trimming attachments for excavators, tractors, skid steers and mini loaders. The Rinieri range is ideal for orchards, wineries and property maintenance.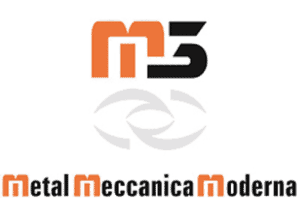 M3 MetalMeccanicaModerna s.r.l. manufactures high quality concrete mixing bucket attachments for skid steers, tractors, mini loaders and excavators. The mixing bucket attachments are manufactured at the M3 factory in Italy. The range of the mixing bucket attachmets are ideal for mixing not only concrete but can be utilised for mixing fertilizers and animal feed.
Probst Handling Equipment produce high quality handling systems such as the mechanical grab for moving prefabricated concrete products such as concrete walls, steps, pavers and sandstone blocks. The Probst grabs are ideal for use with any machine with sufficient lift capacity such as cranes, mini loaders, wheel loaders, skid steers and tractors. Manufactured in Germany.
For more information on our range of machinery attachments for excavators, skid steers, tractors and wheel loaders from Slanetrac, Tuchel, M3 and Rinieri call 02 4272 6044, email sales@deltaequipment.com.au or contact us.